Reliable Hiab Crane Truck Hire
You need not look too far if you need a reliable hiab crane truck hire service in Melbourne. When it comes to finding a regularly serviced and completely dependable Hiab crane truck hire in Melbourne, look no further than Ultimate Crane Trucks. We provide our customers with crane trucks and Hiab truck mounted cranes that will no doubt help you take the heavy lifting out of your projects. Hiab crane trucks are called that in reference to the popularity of the Swedish brand that first brought these knuckle cranes to Australia. Since then, the brand name has stuck within plenty of industries and among many business owners. Regardless, if you're in need of hiab truck hire in Melbourne or in search of a reliable truck mounted crane rental, we can most definitely help you out.
Interestingly, hiab trucks were first developed for use in forestry work, due to how useful the vehicle mounted crane arm was for logistical purposes. Similarly, the use of a vehicle-mounted crane arm finds plenty of utility within a broad scope of different job types. We include hiab truck mounted cranes and cranes in our truck mounted crane rental services.
Among these will include more common deployments with:
Residential construction
Commercial and industrial construction
Agricultural applications
Tailored Hiab Truck Crane Hire Solutions For Your Lifting Needs
While it might sound like a 'one size fits all' type of utility, our team at Ultimate Crane Trucks places the utmost consideration when it comes to helping our customers find the right mix of vehicle and machinery to get their job done right. We are a leading truck mounted crane rental service provider in Australia. As we always make a point to provide an obligation-free consultation before committing to a client's project. You should definitely seek us out if you need hiab truck mounted cranes and hiab cranes in Melbourne. You can manage heavy lifting and other challenging tasks with our truck mounted crane rental services.
Some of the types of lifting work our hiab truck cranes can help with include:
Trusses & Wall Frames,
Solar Panels and Fuel Cells
Construction Machinery
Agricultural Machinery
Civil Engineering Projects
Water Tanks
Generators and Light Towers
Signage
Manufacturing Machinery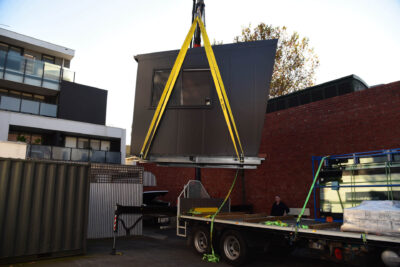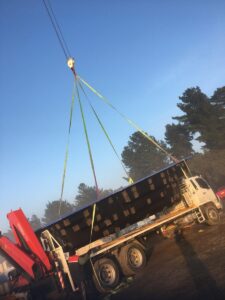 Complete Range of Hiab Trucks for Hire in Melbourne
Our hiab truck mounted cranes and hiab cranes, can be used across a variety of project types. Our hiab crane trucks provide long-reach capabilities and come with various lifting capacities. We mean business when we tell our clients that no job is ever too big or small for our hiab truck mounted cranes. Additionally, we cater to clients who may need specific features such as certain flatbed tray sizes for logistical purposes.
Our trucks will definitely get the job done, if you happen to be searching for Hiab truck hire Melbourne businesses can trust. With a range of specific lifting capacities and reachability, our hiab truck cranes will most certainly be recommended to you as a purpose-fit way to ensure your projects remain cost-effective and get completed on schedule. Our truck mounted crane rental services are designed to get the job done at affordable rates. Apart from providing a no-obligation quote our experienced Hiab crane truck operators will work with your construction supervisor to ensure safe and efficient truck mounted crane rental that minimises all risks while delivering all materials on site.
Ultimate Crane Trucks is The Name to Trust for Hiab Trucks in Melbourne
No matter the type of job you may need a vehicle mounted crane truck for, it never hurts to check in with our staff for an obligation-free quote. We offer top-notch truck mounted crane rental services in Melbourne. We work with clients from across a wide variety of industries and can most certainly dispatch a purpose-fit hiab crane truck solution to meet your business' needs. Give us a call today on 0434 296 900 to know more about our hiab crane hire service, truck mounted crane rental, and hiab truck mounted cranes.